Let More Natural Light Into Your Home or Office
Done-Right Roofing & Sheet Metal Ltd. is an experienced installer of skylights and sun tunnels. These beautiful additions allow you to let in more natural light and reduce reliance on artificial lighting. Skylights and sun tunnels can dramatically transform virtually any space, giving you light, views and even fresh air where you need it most.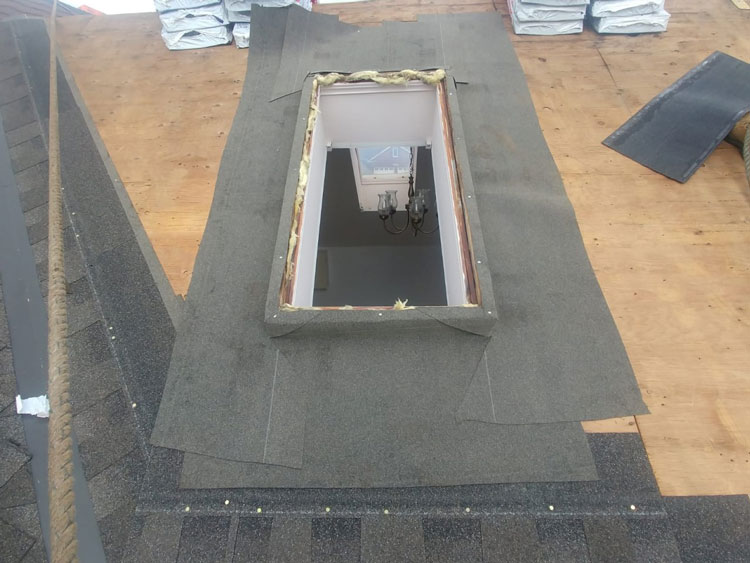 We're proud to offer skylight options from VELUX and are a certified VELUX® installer. For nearly 30 years, our team has delivered professional skylight installation to enhance homes and office spaces.
The Difference Between Skylights & Sun Tunnels
While a skylight is typically a rectangular shape—almost like a window on your roof—sun tunnels are circular skylights that go through your roof to bring a concentrated amount of light to an area. Sun tunnels function much like a recessed lighting feature.
Why Consider Skylights & Sun Tunnels
If you're considering skylight installation, our team can walk you through the options to help you decide if these are the right additions to your space. Skylights and sun tunnels offer:
Natural light. It's difficult to replicate the beauty that natural light can bring to a room, which can help boost your mood and reduce your reliance on conventional energy sources.
Control of indoor temperatures. Skylights and sun tunnels can bring warmth to a space by heating up a room, or cool down a room if you choose skylights that open.
Improved aesthetics. For many homeowners and business owners, skylights and sun tunnels make a room feel more open and airy due to the beautiful light and views they let in.
Our team offers professional skylight installation for both residential and commercial clients, giving you the advantage of natural light and the security of high-quality products from VELUX.
Get Professional Skylight Installation From Our Team!
Let Done-Right Roofing & Sheet Metal Ltd. give you a free estimate for your new skylights or sun tunnels. Call us at (905) 875-2888 today, or submit our contact form online for more information!