Expert Metal Roofing Services for a Beautiful New Roof
Considering a metal roof? At Done-Right Roofing & Sheet Metal Ltd., we offer standing seam metal roofing options in your choice of color. Metal is one of the most durable roofing materials and allows you to customize a look for upgraded curb appeal.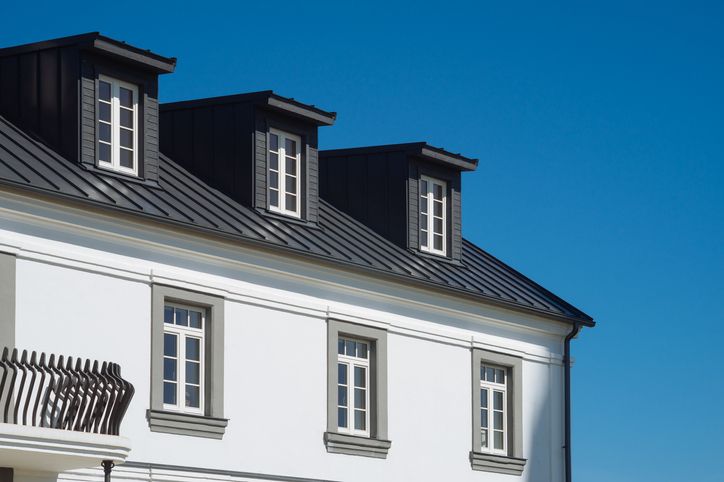 Done-Right Roofing & Sheet Metal has nearly three decades of experience in bringing homeowners just like you the best services for their metal roofing needs. With unmatched performance and character, metal roofing can be a gorgeous, long-lasting roofing solution for your home or office location.
Why Consider a Metal Roof
While the cost of a metal roof is typically higher—and the material requires more skill to install—metal can more than double the lifespan of a traditional asphalt shingle roof and add incredible value to your property. When you invest in a metal roof, you also see such benefits as:
Resistance to damage. Metal roofing is resistant to many common types of roofing damage, including fire, rot, pests and mold.
Energy efficiency. A metal roof contains a reflective coating that helps it to reflect the sun's rays, making it easier to maintain your indoor temperature and minimize heat-related roofing problems.
Eco-friendliness. Many metal roofing materials are made from recycled materials, and they can also be recycled at the end of their life, allowing you to reduce your roof's impact on the planet.
Longevity. Metal roofs have a longer life expectancy than your typical asphalt shingles.
Is metal the right choice for your next roofing material? Our team at Done-Right Roofing & Sheet Metal can walk you through the pros and cons of this material and give you a complimentary estimate for your next roofing project.
Get in Touch to Request an Estimate Today!
Need a new roof and interested in metal? It's an excellent roofing choice for many properties. Get in touch with Done-Right Roofing & Sheet Metal today to set up a complimentary estimate for your new roof by calling us at (905) 875-2888. You can also fill out our contact form to get in touch!